Boasting wide applications and designed for teachers, professors, doctors, managers, engineers, astronomers, tour guides, explorers, etc., our 6000mW Handheld Separate Crystal Highest Power Green Light Laser Pointer Pen changes our life greatly and makes it full of fun and convenience. With the handheld laser pointer pen, you can easily point at any desired target in a few seconds. The spot size and focus are both adjustable. Even, you can use it to light the match, burn the paper or for cutting. It has become a valuable laser pointer pen with highest power in the world! Don't you want to get one?
Made of aviation grade aluminum, it is durable enough for long time using
With a built - in heat abstractor, and the circuit board adopts considerate protection
With separate crystal, highest power, compact and handheld
Simply press the button to activate the laser pointer and release it to turn it down
It's more convenient to use it to point at the target than using your hands
Adjustable spot size and focus, used to light the match, burn the paper or for cutting
Point at any desired target on projection screens, video monitors, and presentation graphics
Perfect for teachers, professors, doctors, managers, engineers, astronomers, tour guides, explorers and so on
Technical specifications
| | |
| --- | --- |
| Key Words | Green Laser Beam |
| Light Color | Green |
| Body Color | Black |
| Material | Aviation Aluminum |
| Wave Length | 532nm |
| Output Power | 6000mw |
| Battery Configuration | 1 x 18650 Battery |
| Operating Voltage | DC 3 - 5.5V |
| Operating Temperature | 0℃ ~ 30℃ |
| Storage Temperature | - 10 ℃ ~ 40℃ |
| Switch Location | Side |
| Strap / Clip | Strap Included |
| Dimensions | (9.09 x 1.46 x 1.46) " / (23.1 x 3.7 x 3.7) cm (L x W x H) |
| Weight | 21.16oz / 600g |
The push button switch is here
The product included
It looks like a flashlight
green lasers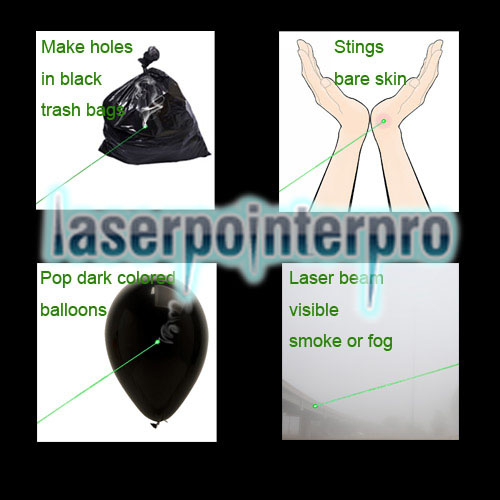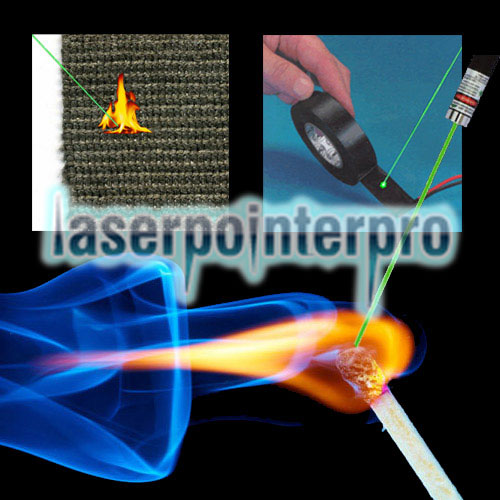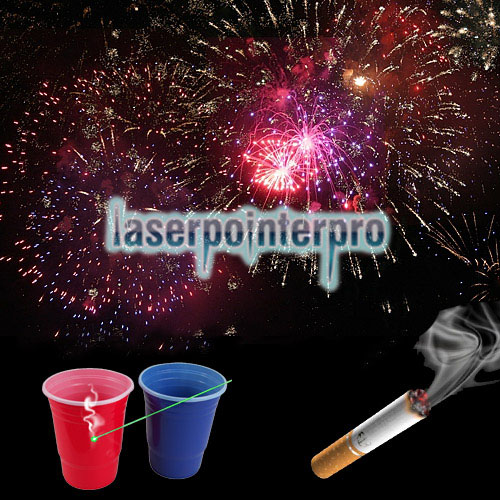 The "picture show" is only for your reference, please make the object as the standard.
Package list
1 x Laser Pointer Pen
1 x Charger
1 x Battery
1 x Lock
1 x Safety Lock
Note:
Don't allow the laser beam to enter the eye. The laser beam is harmful to eyes, any contact will cause permanent damage. Not the laser point to the crowd, especially in the face
Don't look directly with your eyes or using binoculars and other equipment to observe the laser beam on the remote control. Never let the laser point to a mirror or other highly reflective surfaces
Please keep the laser pointer away from children (especially the high powered ones) in order to avoid the damage by the children's contacting
Don't light laser pointer continually in 30 seconds, it will affect its lifetime for prolonged use
Please remove the battery from the laser pointer when not in use
Need to disassemble, adjust or repair, please get professional maintenance technicians
The use of laser pointers (especially the higher powered ones) may be illegal in some countries
Therefore, customers can buy and use it by following the local laws and regulations. In the event of resale, you also need to incorporate this notation in the product description, so that any potential buyer can be well informed before making purchasing decision
Shipping and Handling
| | | | |
| --- | --- | --- | --- |
| Shipping To | Shipping Methods | Delivery Time ( business days ) | Rates |
| | Worldwide Free Shipping | 10-20 days | $0.00 |
| | Worldwide Free Shipping | 10-20 days | $0.00 |
Return Policy
Everything you buy from LaserPointerPro.com is backed by our 90 days Guarantee. See additional details on our return policy here: Warranty & Returns
Payment Details
We accepts the following payment options:
LaserPointerPro.com accepts Visa, MasterCard, JCB and America Express via Cropay. On the Payment
page, choose one of the payment methods, then enter your Card Number, Expiration Date
and CVV Number.
If you want to pay via PayPal or other credit cards, you can contact us to provide PayPal invoice.
Cropay's Charge Company : Cropay Glocash (UK) Co, Ltd.
Tips: It is normal if there is slight difference in charge than the one listed at check out. The bank will charge a certain amount of money as international transaction service fee.